The work item list page is the interface used daily by the people who will perform the tasks in a business process. In it people will find all the jobs that are pending in their queue or, depending on the filter, they can recover the jobs that are already finished, suspended or under the responsibility of another person.


The list is available for users who have the "User" profile or a custom profile which gives them access to the Workspace page. To access the page just use the side menu as shown below: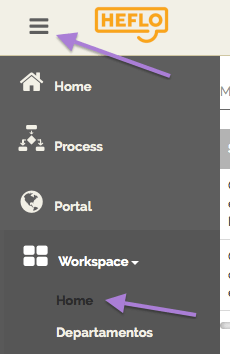 If you're accessing the workspace for the first time, the "Create workspace" button will appear instead of "Home", click to have your workspace created automatically.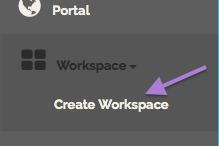 Textual search and basic filters
At the top of the workspace you can change the main "Responsibility" and "Status" filters (click the "x" to remove the filter and give you all the items within your view). You can also search for items by typing in the "Search" field.

Create a new Work Item
To create a new work item click on the icon

 in the upper right corner.
Then click on the desired process name to open the item.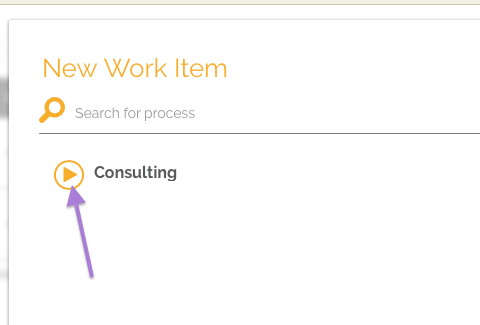 Editing a Work Item
To open the edit screen, double-click on the the item in the list.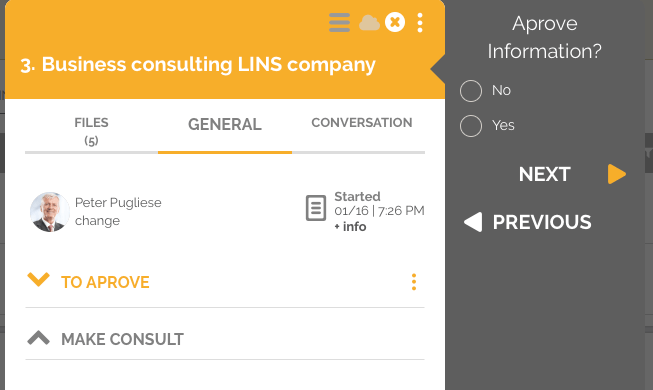 Set sorting and advanced filters
Click on the arrows to the right of the corresponding field to create a simple sort.

To add filters click the corresponding icon also to the right side of the column you want. Select the filter option.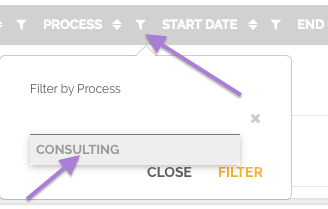 Then click on "Filter".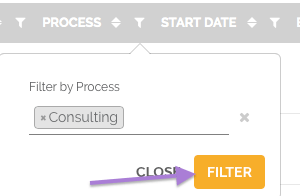 You can still create an advanced sort by setting up more than one column with different sorting features. To add a new column click on "Add level".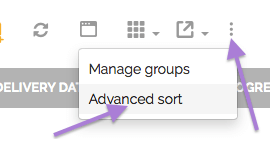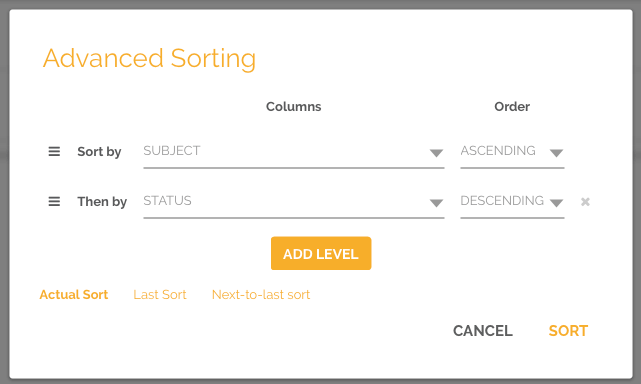 If you want to re-order the columns, simply select the icon 

, then hold and drag to the desired position.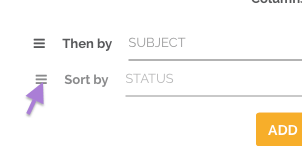 In addition, you can restore the usefulness of three sorts you've used by clicking on the corresponding link.

After setup, click on "Sort" to save your new Workspace sort.

Set up list columns
Just click on the columns icon at the top right, and select the fields that you need to more practically identify work items.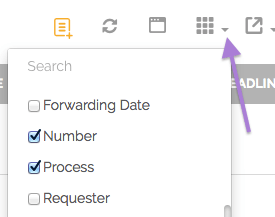 You can change the column sequence by clicking, holding and dragging the column to the desired position.