An access profile defines which page and actions permissions  will be given to a user configured on it.
By default, HEFLO has three types of native access profiles "Administrator", "User" and "Portal only". In this article, we will explain the difference between the default profiles, show how you can invite new users to access your environment, and finally how you can change a previously assigned profile.
Menus per access profile
One of the main differences between these default profiles is the permission to edit processes. Besides, there are additional pages available only for the "Administrator" profile.
You can see below a typical menu available for a user with the "Administrator" profile:

Below is the menu available for a user with the "User" profile: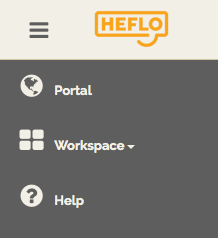 And below is the menu available for a user with "Portal Only" profile. Important: People with only this profile need no licensing to access the process portal.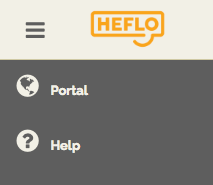 HEFLO allows Professional plan users to create custom profiles. See more in: Configuring authorization for pages and processes.
Inviting a new user
In order for you to give a new user access to your environmnet, you need to send an invitation through the Environment Management tab, by clicking the process selector in the upper right corner, and then "Manage Environment". This operation can only be performed by a user with an "Administrator" profile.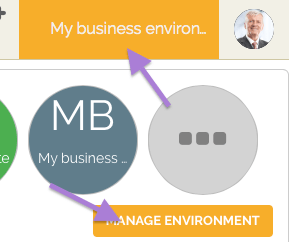 On the "Environment Management" screen, in the "Current users with access to this environment" area, click "Invite Users".

Before you send the invitation, it's very important to analyze which will be the best access profile for this new user, and then define it in the field "Profile" of the "Invite Users" window that will be displayed.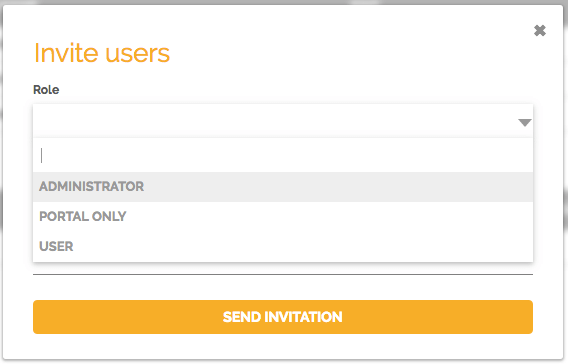 Fill in the email addresses of this profile's new users, and click "Send Invitation".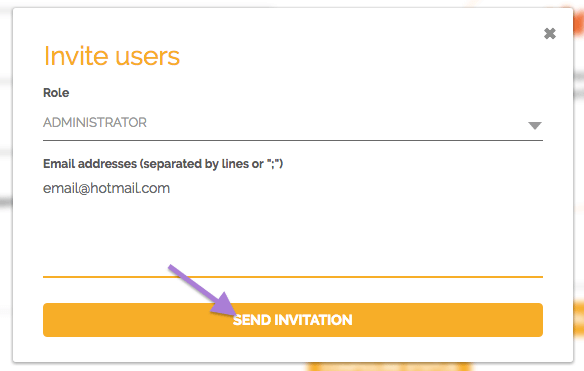 The recipients will receive an email with the link to register and will automatically have access to your environment with the defined profile.
Changing an existing user's profile
If you want to change a user's profile and that user already has access to your environment, you need to scroll the "Manage Environment" screen to the "Role List" area, click 'Manage access profiles' .

In the new page, click the "Edit" button, which has a pencil icon, on the profile.

In the window that will open, add or remove users from the profile.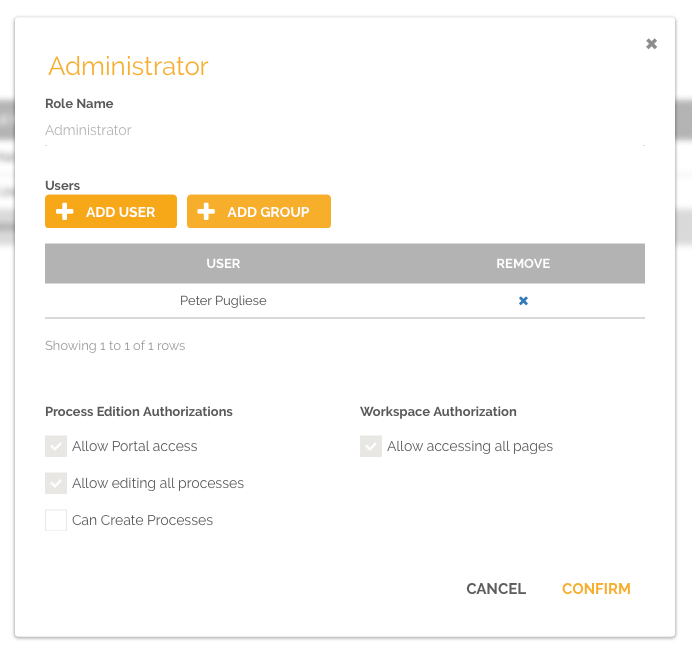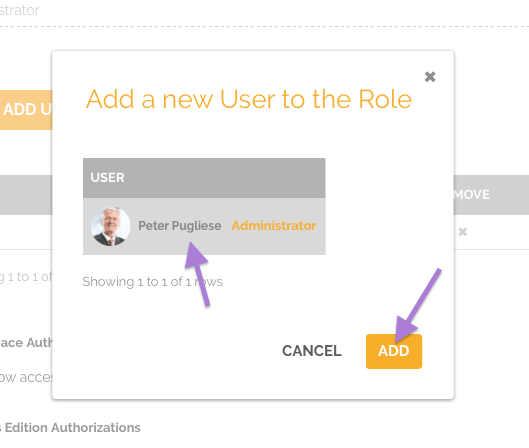 To remove a user, click the "x" located in the line with the name of the person.

After making the necessary adjustments, click "Confirm".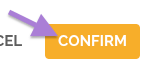 Important: In order for the updates to take effect, the user who had the profile changed may have to sign out of HEFLO and then sign in again.