The owner is responsible for the process and has an authoritative role over some actions of other users.
To set an owner, you need to access the process and click on properties on the right side, then set the user in the 'Owner' field.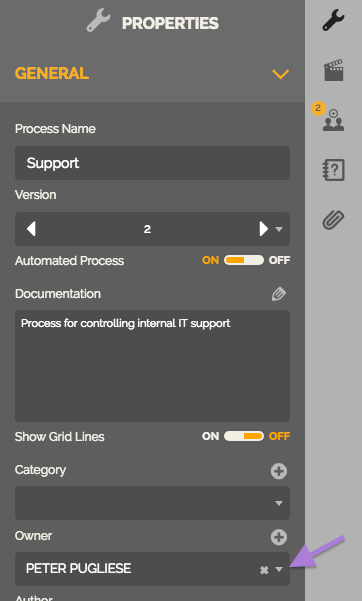 Publication of the Process in the Portal
Whenever a user, with permission to edit this process, attempts to publish it on the portal, the owner will receive an email to approve the release.

Upon accessing the portal, the owner will view the pending approval process with the signal: ! (exclamation)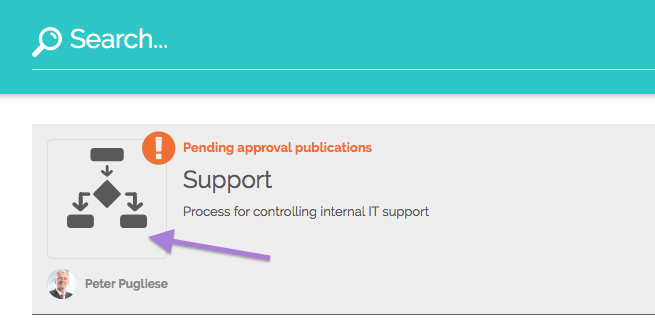 Clicking on the process will pop-up a dialog box to authorize or deny the publication.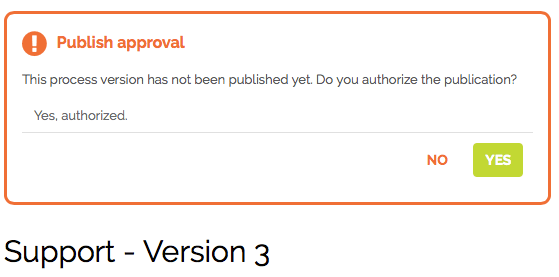 The response will be sent by e-mail to the requester of the publication.
Comments or Suggestions
Whenever someone enters feedback on the process the owner will be notified by email.

And everyone involved will receive updates to provide comments or suggestions.
Learn more at How to send feedback using the Portal