The environment pool aims to centralize subscriptions and share licenses and resources between different environments.
To access the pool configuration screen, click on the project selector and on 'Manage Environment'.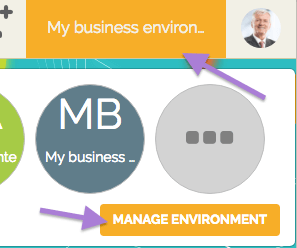 Navigate to the 'Subscriptions' area and click 'Manage subscriptions'.

On the screen that appears, click 'Create New Pool' under the 'Licensing pools' heading.

Select the environment you want to use and click on the

 icon to insert it into the listing.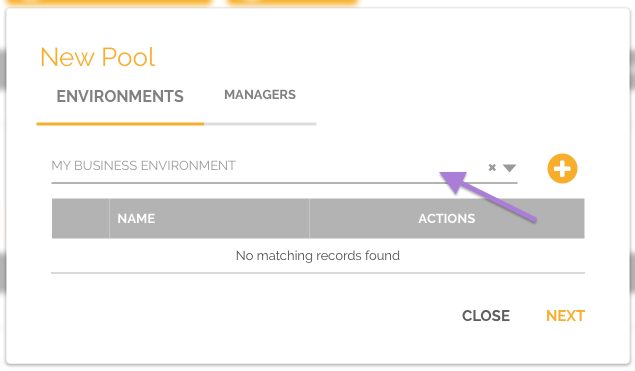 Once you have entered all the desired environments, click 'next' and add users who will be managers of that pool and will be allowed to add or remove environments or even acquire new licenses.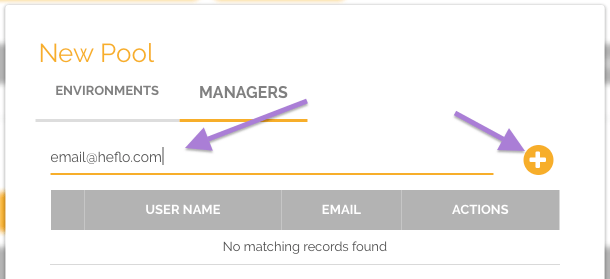 You can change the name of your new pool by clicking on the window title and then clicking  

 to confirm.

Now click on 'Create Pool'.

Your new pool has been created, and you can perform some actions, such as:

Number of environments:

Add or remove pool environments;

Number of licenses:

Here, you and pool managers can acquire new licenses and manage invoices;

Managers:

Add or remove admin people from this pool.

An important notice about licenses:

Named licenses:

Named licenses can be acquired at the app (environment) level rather than at the environment pool level, but are available for different environments;

The limits for attachments, webservices etc, are bound to the environment in which the purchase was made.

Concurrent license:

It can be acquired at the environment or pool level;

The limits for attachments, webservices etc, are available in a shared way throughout the pool environments;

Licenses and resources are used first from the pool and then the specific environment.
Also see: How to enable and allocate default licenses.