In HEFLO you can create a template, which will be sent as an attachment to an email, with a .pdf extension.
To create a template, select your message intermediate event, with launch behavior, and click the edit announcement template icon.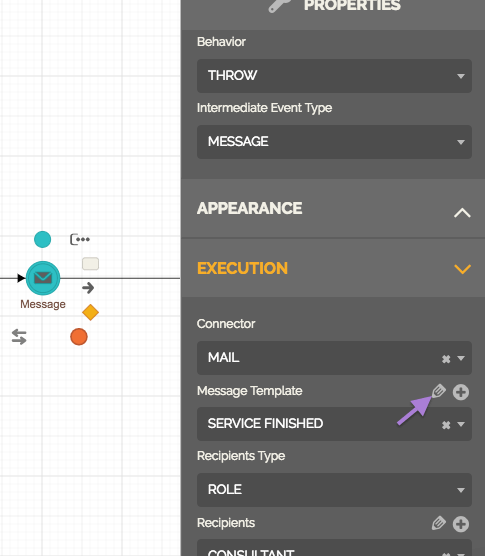 In the Message Template window that opens, click on the 'Attachments' button.
Then click

to create a new template.

You can create your template using the toolbar or html editor by clicking on

 . You can enter information for the fields that will be filled in the work item. Then click on confirm.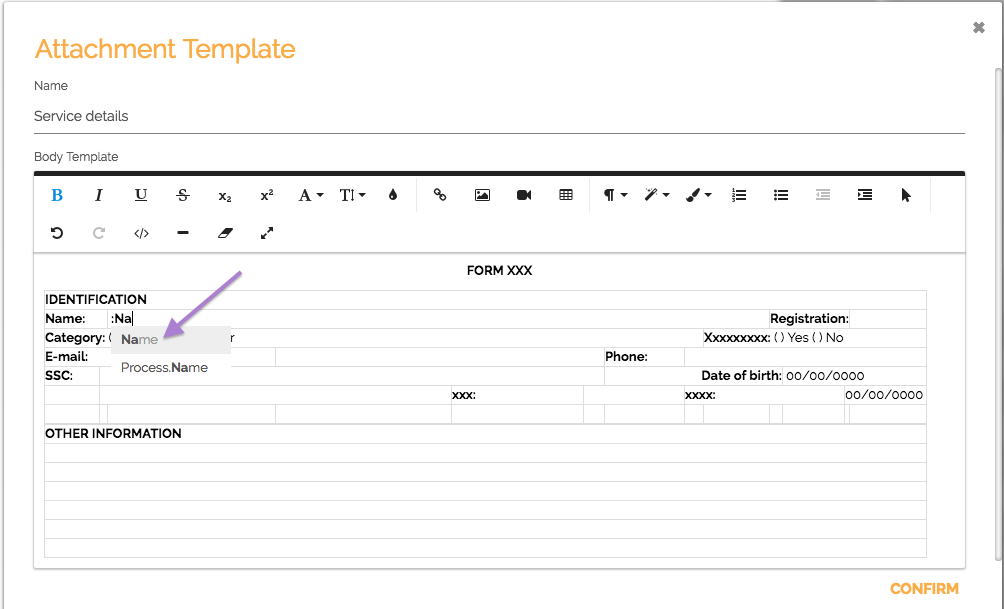 Your template has been created. To edit it just double click on the template you want. And click Confirm to save your message template.

You can now open a test work item to check the created template that will attach to the configured email. See more at How to perform process automation tests.
Also see: How to send emails.